laBoissiere
On a hill in the Loire-Anjou-Touraine National Park, you will find Domaine de la Boissière. This wonderfully peaceful domaine lies just outside the village of Marigny-Marmande. The domain has its origins already in the 16th century and has seen much of the history of the Loire region and France.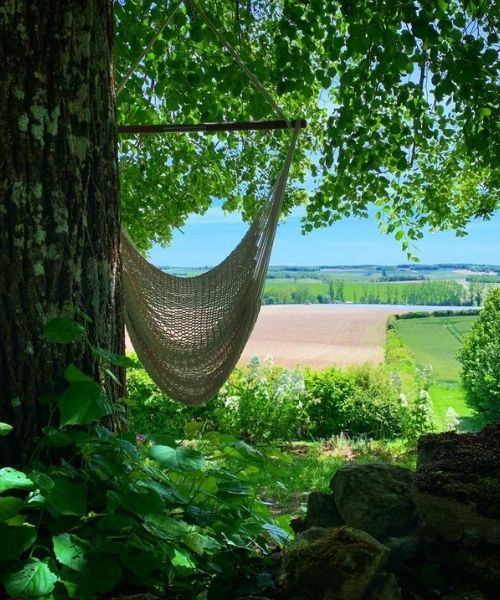 Our domain has many panoramic views and unique spots to discover, like a real well and an authentic entrance gate. The domain is more than 2 hectares and runs into the forest of La Boissière.
The beautiful garden contains many different species of plants and trees and a vegetable garden with different types of fruit trees and nut trees. In the garden are beautiful large oak trees of up to 350 years old, in which we regularly get squirrels and a wide variety of birds visiting, such as the nightingale. You may also find a family of deer in the garden early in the morning.
Domaine de la Boissière is the highest point of Marigny-Marmande. It offers breathtaking views of the valley from several spots. Take a nice walk through the forest of La Boissière or enjoy a picnic at the water source of La Boissière.
Our village is known for its truffles, so there are many truffle farmers in our community and a special truffle market takes place several times a year. Our children's school is appropriately called "The Black Diamond".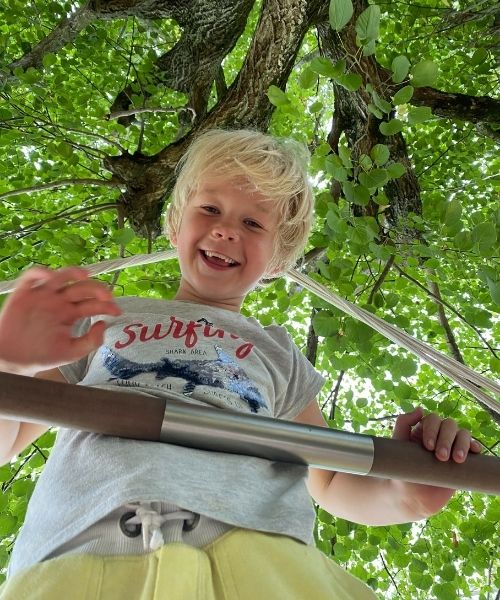 About us
In 2019, we spent our first holiday in the Loire region and immediately fell in love with the area and the lovely people here… while sitting on a cafe terrace in Richelieu, our dream of buying a beautiful house nearby and creating gites began.
For years we have been thinking about doing this… and now we just had to do it. How much we once enjoyed the hectic life of our city Rotterdam in the Netherlands, we now really wanted something different for us and our children. A complete break from the familiar surroundings with plenty of peace and quiet to create a wonderful home for the four of us. And a location to receive guests and share our love for this beautiful place.
By the end of 2020, we came into possession of our dream home, Domaine de la Boissiere. After the first renovations we can now proudly say that we have two gites and we hope to have the pleasure to welcome you soon to make your holiday a wonderful relaxing treat.
We still have many plans for the future here to bring our domain to its full glory.
Ellis, Victor, Olivier & Pepijn